Each year we take time to look back over the last 12 months to see how God has been faithful towards our church and in our community. This report is a quick overview of some highlights we have experienced at Revolution Church. If you've given to Revolution or served in any capacity this year, thank you for your generosity and serving faithfully.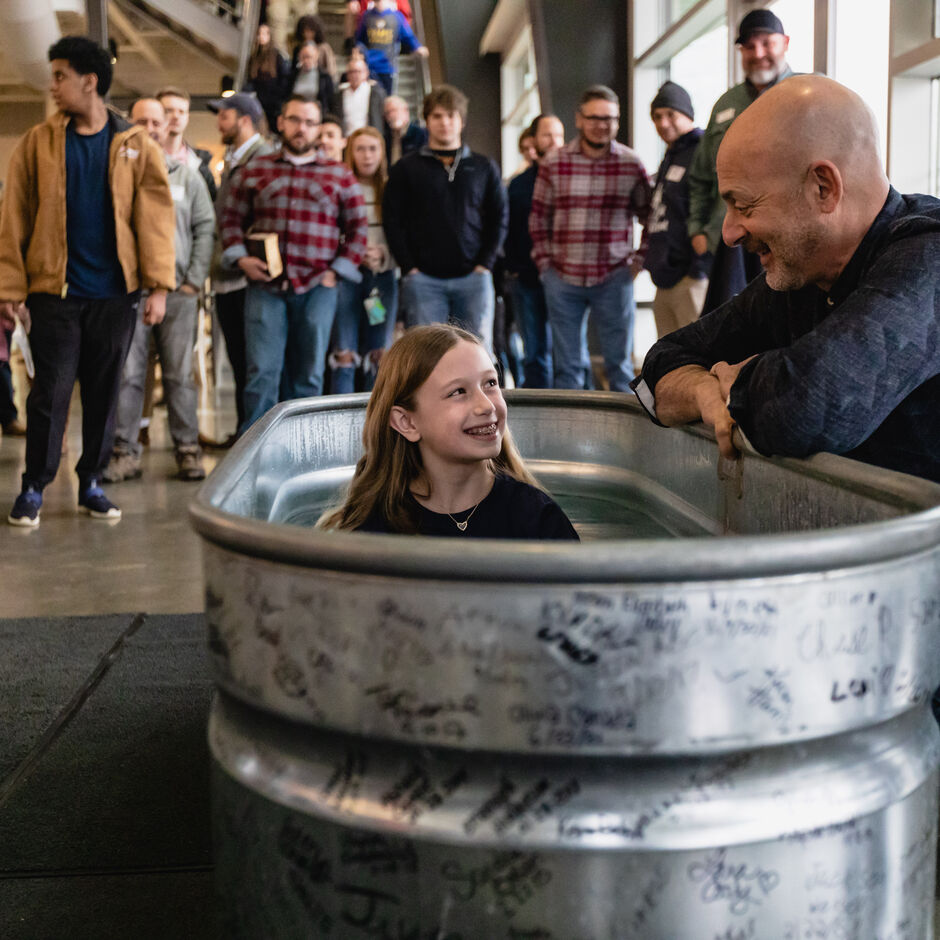 CANTON
SALVATIONS: 192
BAPTISMS: 106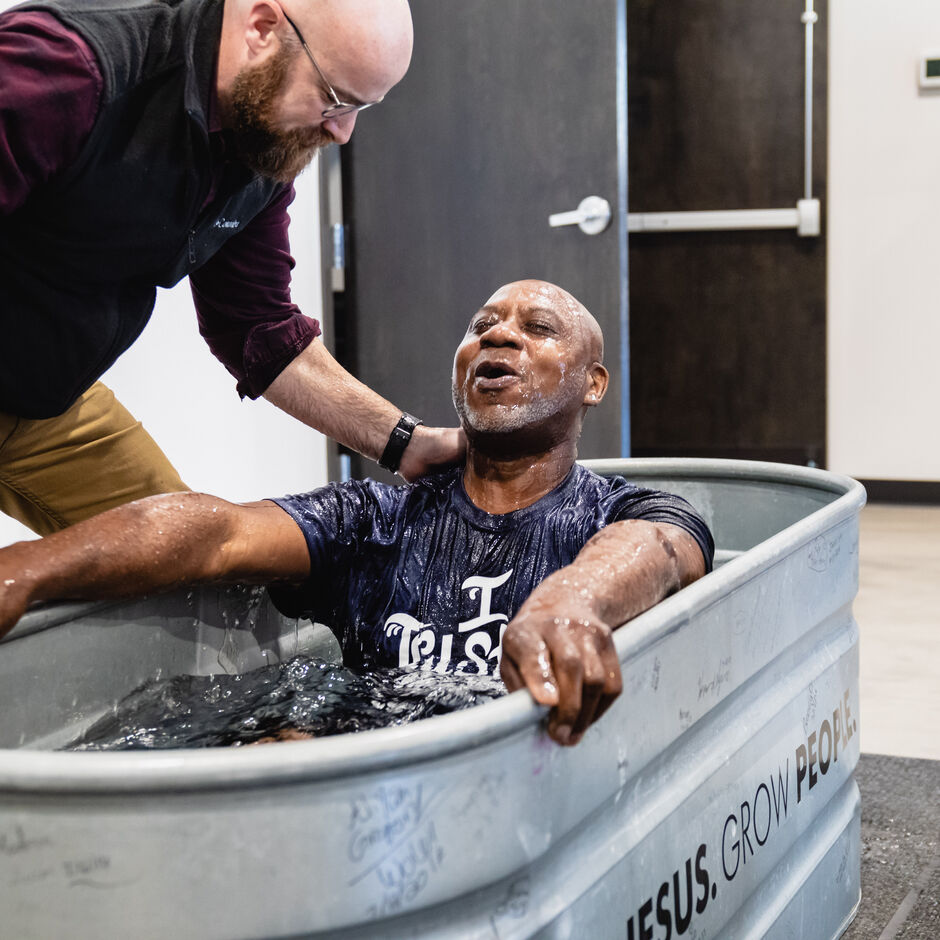 JASPER
SALVATIONS: 79
BAPTISMS: 18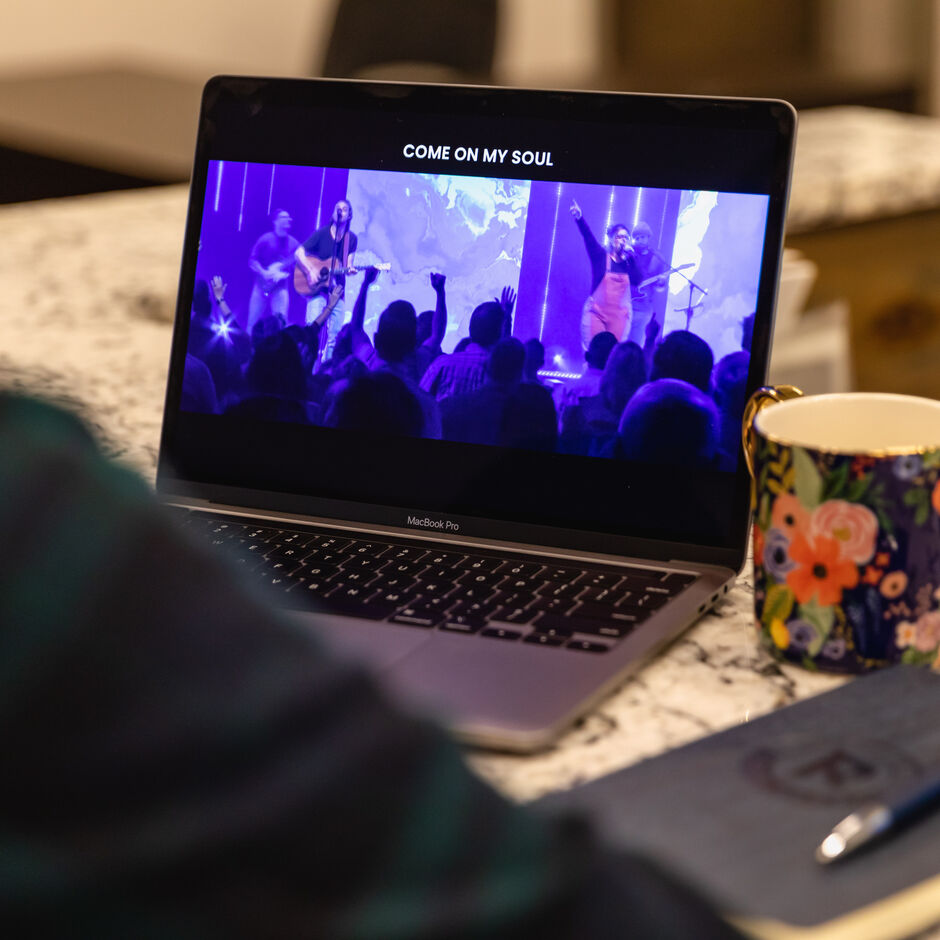 KRISTEN AND AVA'S STORY
It's been over a year since my life changed forever. On August 29, 2021, Ava's friend, Aden Martinez, passed away from his fight with brain cancer. We attended his celebration of life service, and my daughter Ava trusted in Jesus. We began attending Revolution Church, and on October 2, I attended my first WOCO. I am forever grateful I did. During the response time, led by Whitney Capps, I found God. So much has changed in our home, & it all feels so natural. I am on my journey as a Christian alongside my children. I am learning as they are learning. As I replay the last year, I see how God worked in my family's life. How God was aligning incredible men & women, whom I now call dear friends, in my life to lead me on this new journey, leading us to what I was searching for deep in my heart: God & His church. On May 1, 2022, a day to forever be celebrated in our home, Ava & I were baptized - TOGETHER. - Kristen
CANTON
WEEKLY AVERAGE: 1,680
FIRST-TIME GUESTS: 1,463
EASTER ATTENDANCE: 4,451
CHRISTMAS ATTENDANCE: 3,563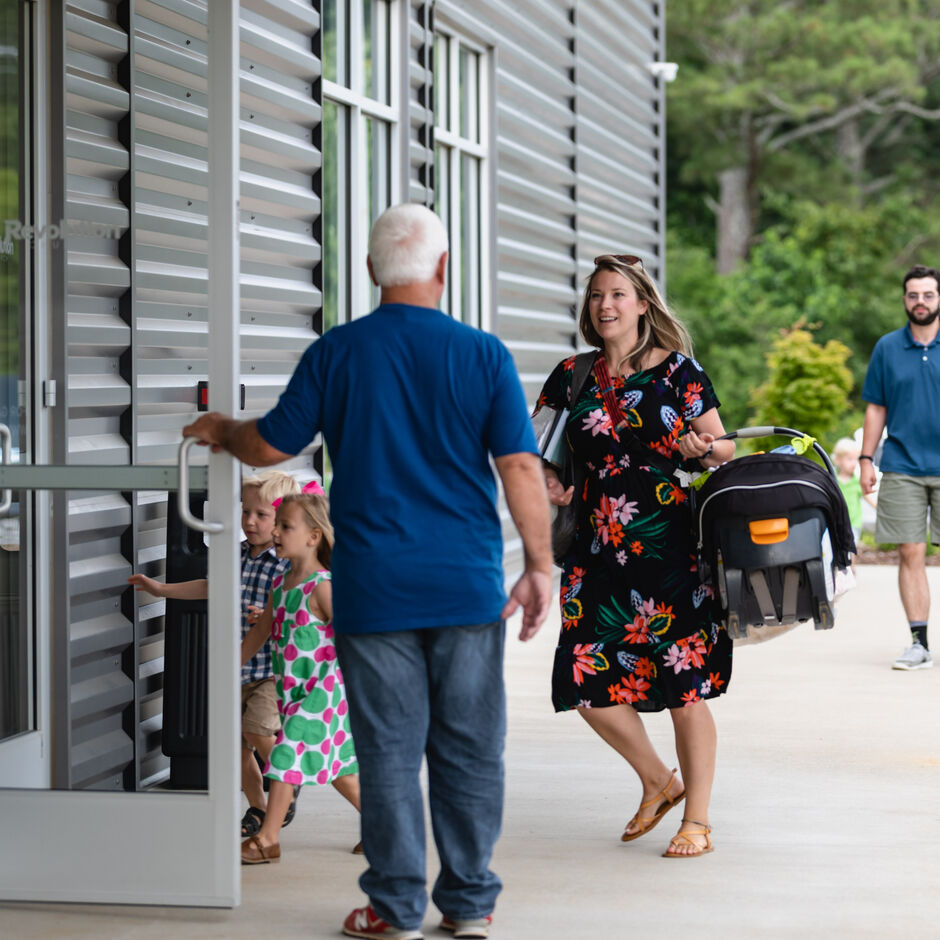 JASPER
WEEKLY AVERAGE: 410
FIRST-TIME GUESTS: 455
EASTER ATTENDANCE: 880
CHRISTMAS ATTENDANCE: 419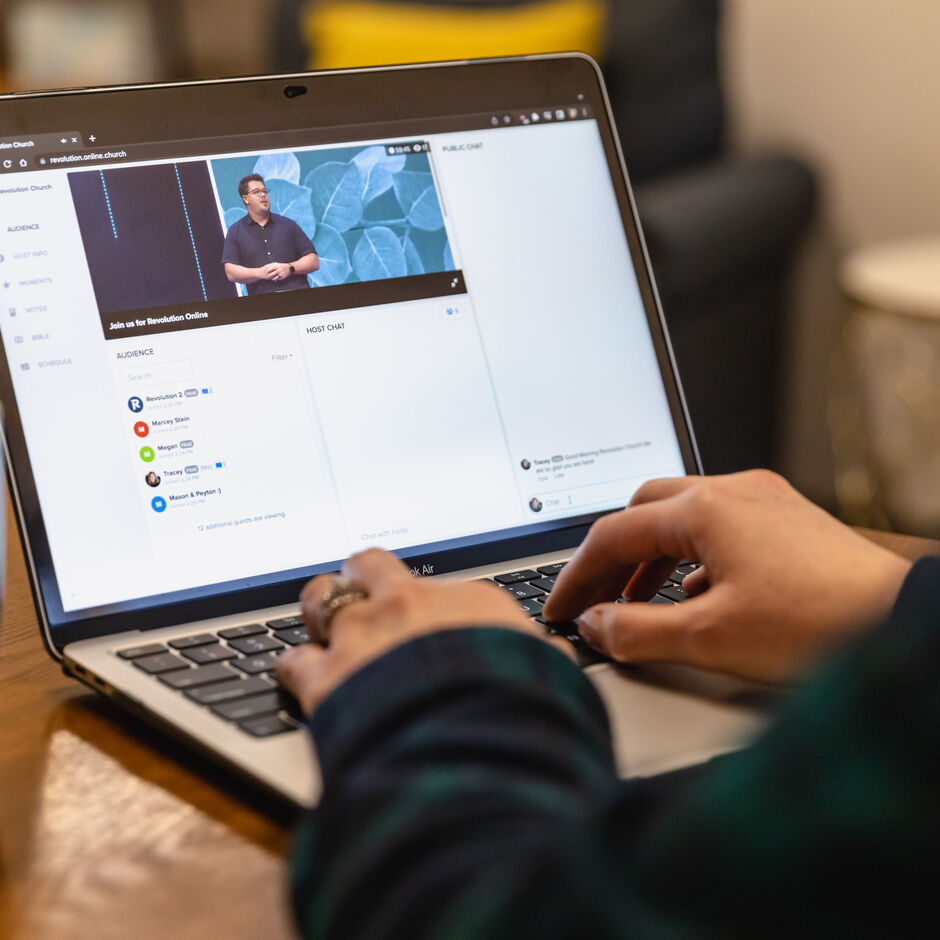 ONLINE
WEEKLY AVERAGE: 580
EASTER ATTENDANCE: 764
CHRISTMAS ATTENDANCE: 232
Welcome Track is the first step for anyone who wants to learn more about Revolution Church and get involved. It consists of three carefully crafted sessions with the goals of strengthening your faith, understanding our culture, and putting your roots down deep in R FAMILY. If you are ready to join a team, join a group, or join the church, Welcome Track is your first step!
Begin Welcome Track
Our Team Members have the number 72 on their shirts. The number 72 refers to when Jesus sent out the 72 disciples to do the work of ministry (Luke 10:1-2). We want to equip our Team Members for the work of ministry and then send them out in order to see them return with JOY.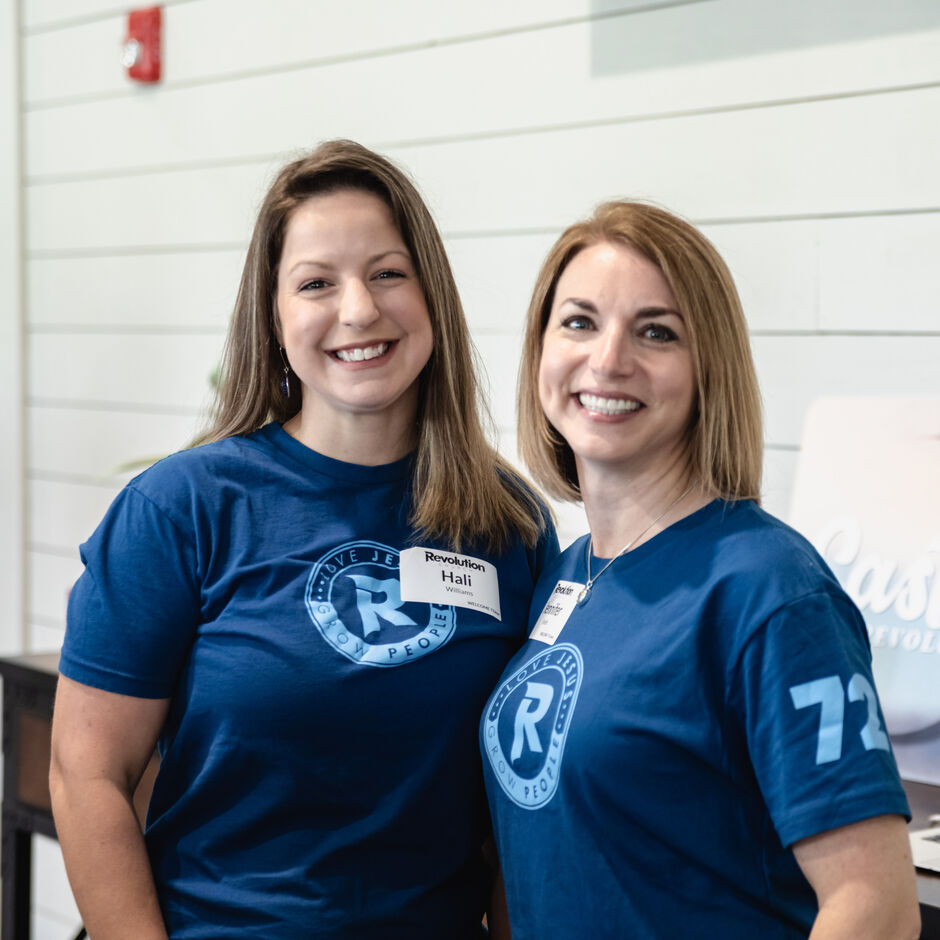 WELCOME
CANTON: 268
JASPER: 81
NEW TEAM MEMBERS: 78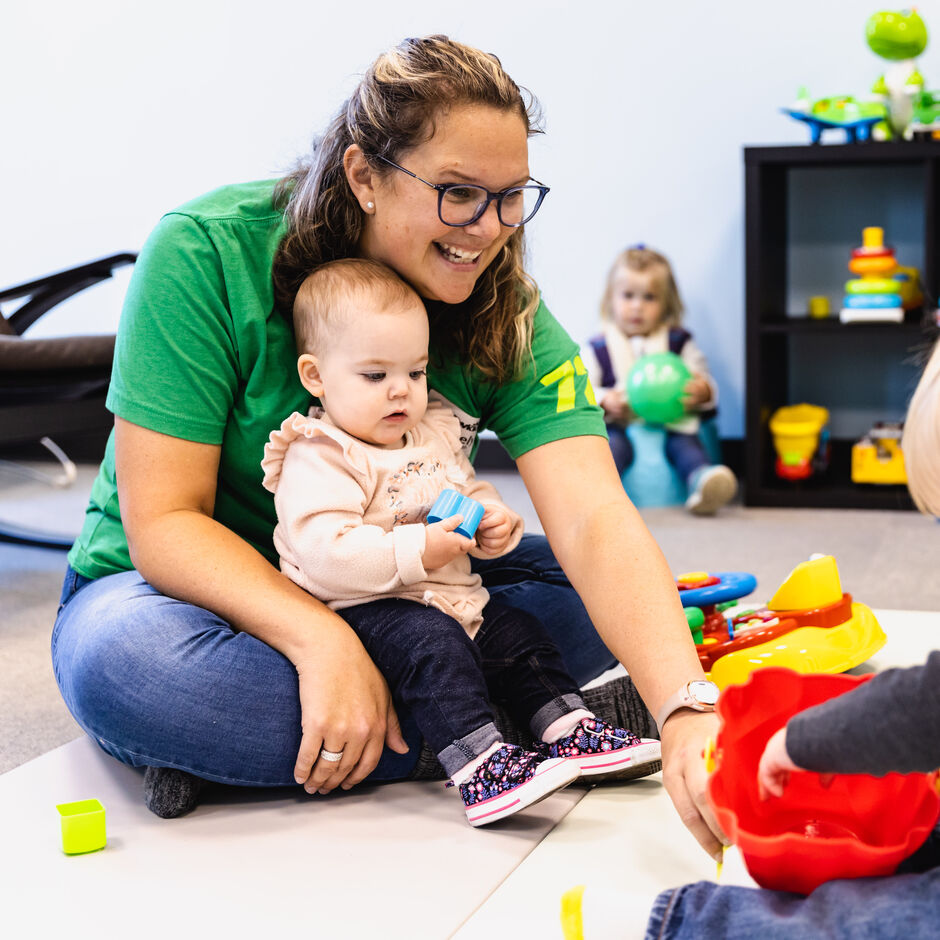 REVKIDS
CANTON: 343
JASPER: 79
NEW TEAM MEMBERS: 92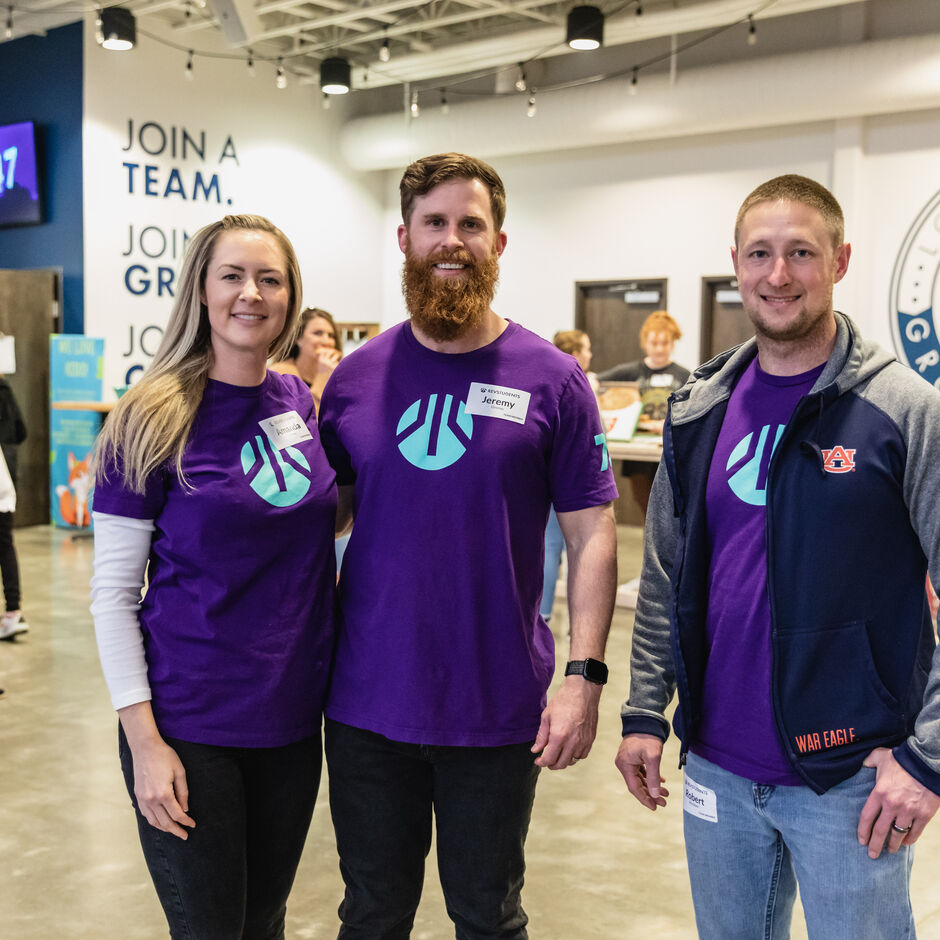 REVSTUDENTS
CANTON: 102
JASPER: 47
NEW TEAM MEMBERS: 32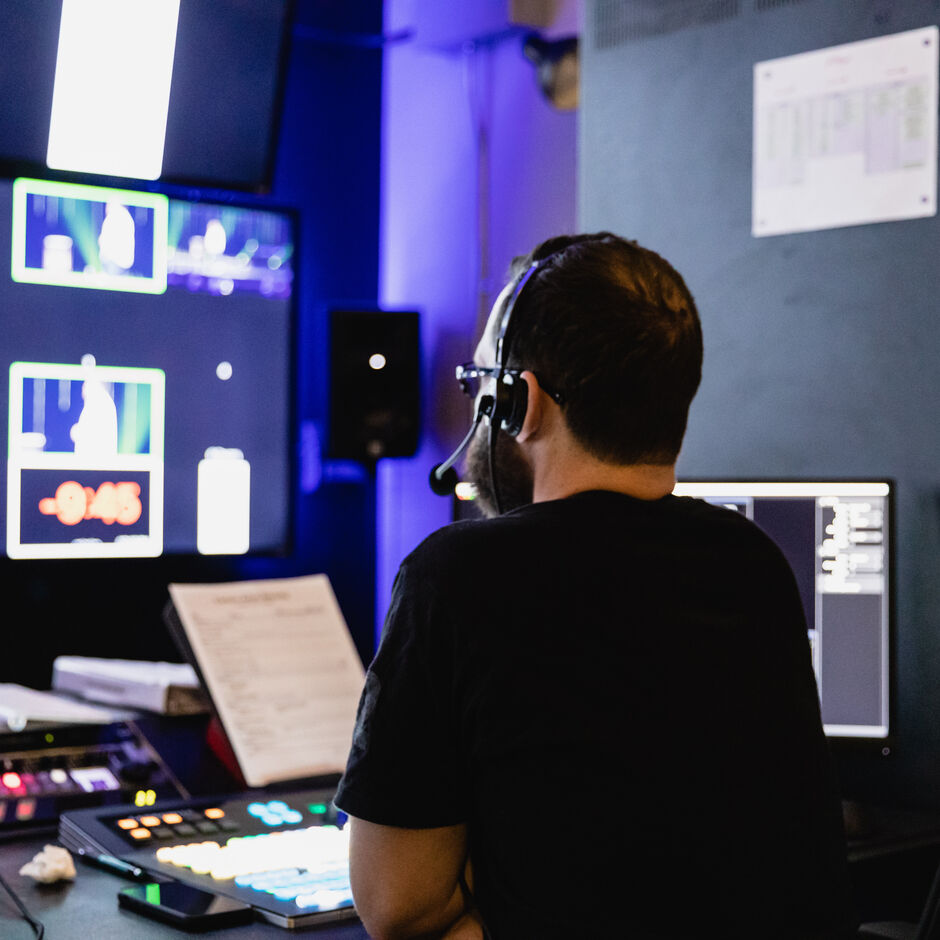 WORSHIP AND PRODUCTION
CANTON: 220
JASPER: 71
NEW TEAM MEMBERS: 29
MARIAH'S STORY
Surrendered. Rescued. Redeemed. Those are the words to summarize my story of how God changed my life completely. The worldly music I was chasing, He called me away from and told me to follow Him, to sing for Him, and I did. Walking away from everything I had ever known was the hardest thing I ever had to do, but following Him has easily been the best decision I have ever made. I'm forever changed, forever grateful, and I will sing to our God all my days. - Mariah
READY TO JOIN A TEAM?
Being part of a Team is a great way to use your gifts and talents to serve while growing in relationships with other Team Members. Every Team Member begins their serving journey by going through Welcome Track.
Begin Welcome Track
COMMUNITY GROUPS
CANTON: 57
JASPER: 11
ONLINE: 3
GROUP LEADERS
CANTON: 105
JASPER: 14
ONLINE: 5
GROUP MEMBERS
CANTON: 450
JASPER: 142
ONLINE: 22
CANTON CARE GROUPS
GROUPS: 9
LEADERS: 17
MEMBERS: 150
READY TO JOIN A GROUP?
Groups are the relational roots that keep us grounded in faith and are essential to growth. In a Group, you will build lasting friendships, serve together and pray for one another. Before joining a group, every Group Member goes through Welcome Track.
Begin Welcome Track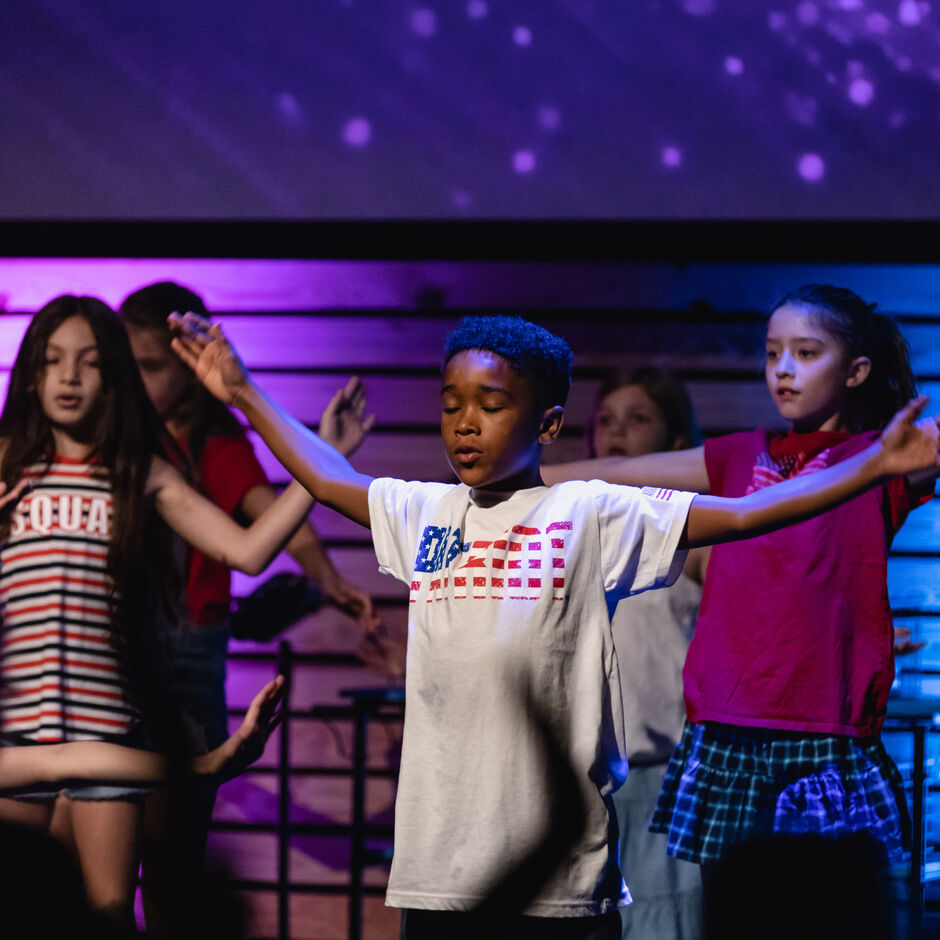 CANTON
WEEKLY AVERAGE: 380
SALVATIONS: 55
BAPTISMS: 61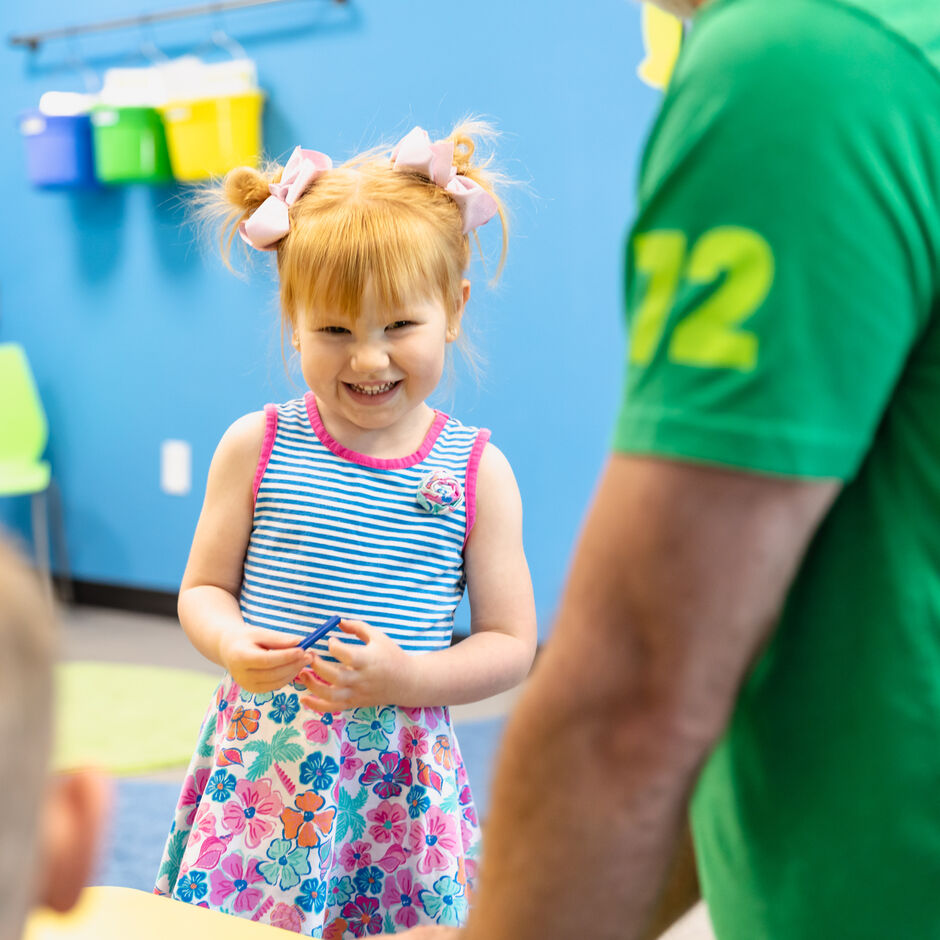 JASPER
WEEKLY AVERAGE: 95
SALVATIONS: 22
BAPTISMS: 5
A DAY IN REVKIDS
Our mission is Love Jesus and Grow Kids! Check out A Day in RevKids to see everything your kids experience during a gathering.
For weekly parent resources to continue the conversation at home and encourage growth in Christ, visit our Parent Resource page.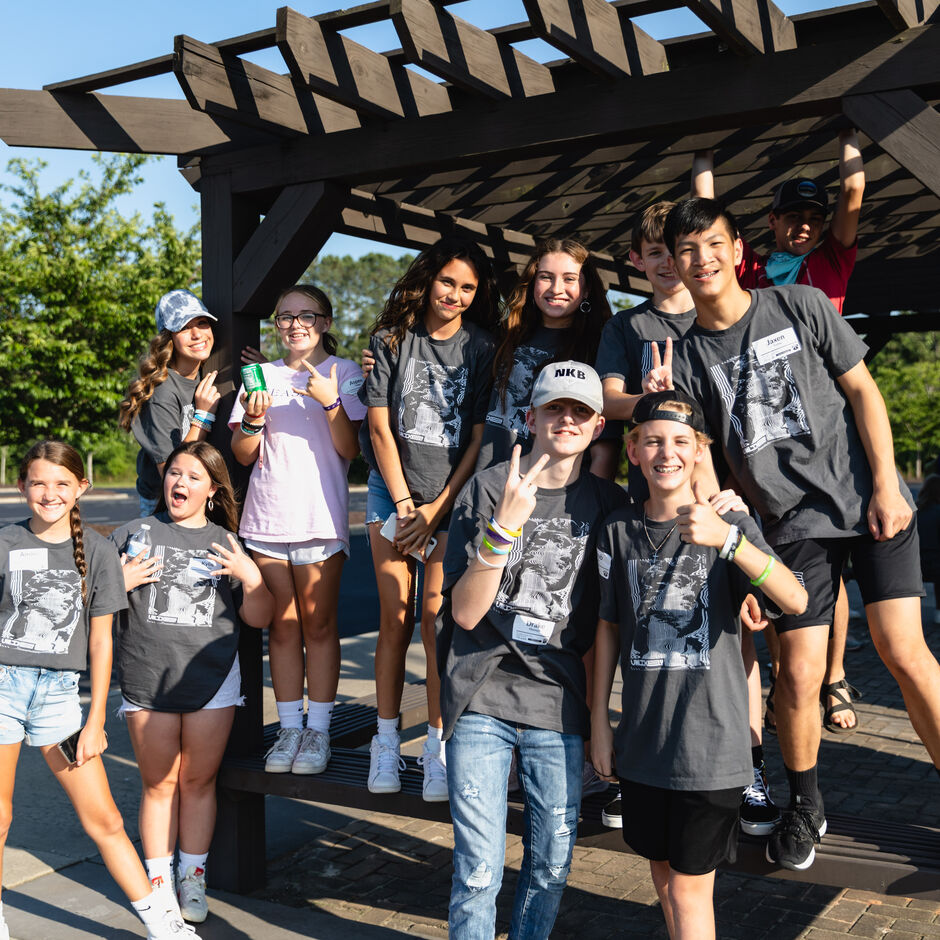 CANTON
WEEKLY AVERAGE: 230
SALVATIONS: 59
BAPTISMS: 23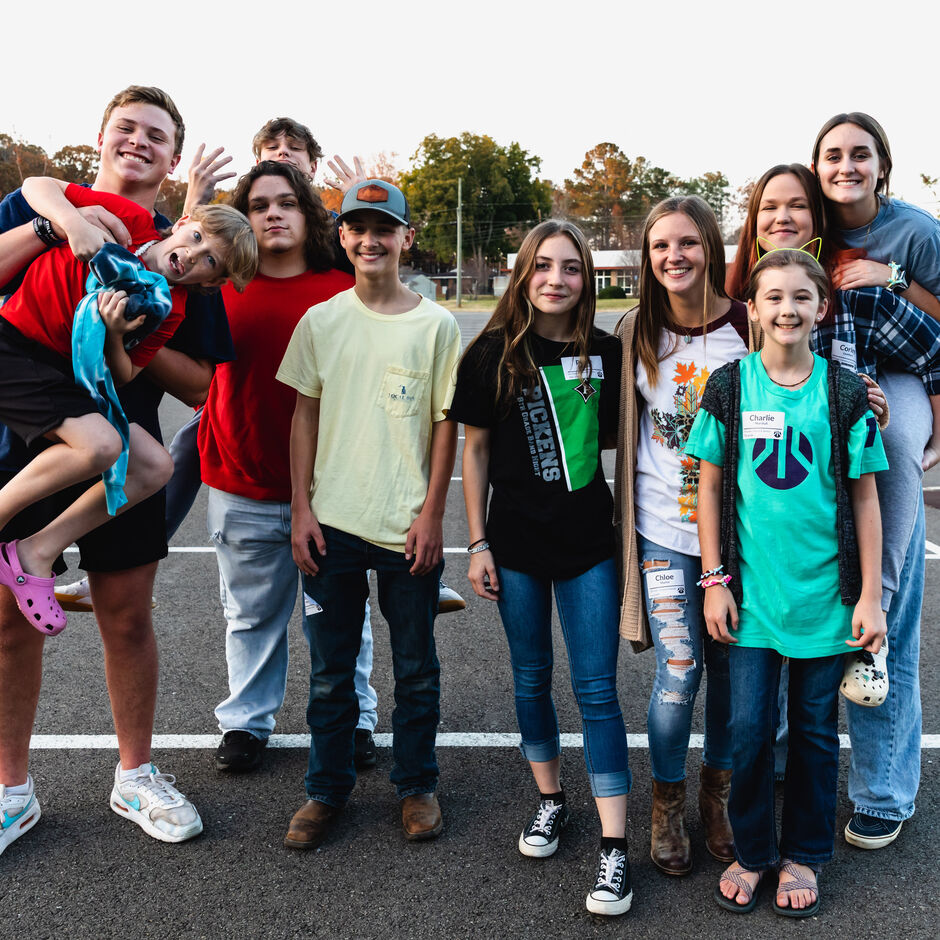 JASPER
WEEKLY AVERAGE: 55
SALVATIONS: 32
BAPTISMS: 5
MISSION CAMP
In June, 163 STUDENTS attended Mission Camp along with some pretty incredible Team Members. It was a week filled with helping our students GROW in their faith as they lived life on mission by serving communities in the surrounding area of Lee University.

ONE NIGHT
In August, RevStudents hosted One Night, a gathering where students invited their friends and at least one person they could invest in over the course of the school year. It was an unforgettable night with 437 STUDENTS in attendance including 131 FIRST TIME GUESTS as well as 9 STUDENTS placing their trust in Jesus!
PARENT RESOURCES
We want to partner with parents by providing resources that give you the chance to connect with your student and help them grow in their faith. Visit our Parent Resource page for weekly conversation starters regarding our current series.
RevStudents Parent Resources
Rev Music is a collective of writers and musicians who use our talents to glorify God through song. As the sound of Revolution Church, it is our heart to offer passionate and authentic worship through music that builds up this house and, furthermore, the kingdom of God. Songwriting is an amazing process and the people that make up our team range from those with years of experience to those who've never even tried to pen a song. We believe God has given us all a song, and anyone can be a songwriter.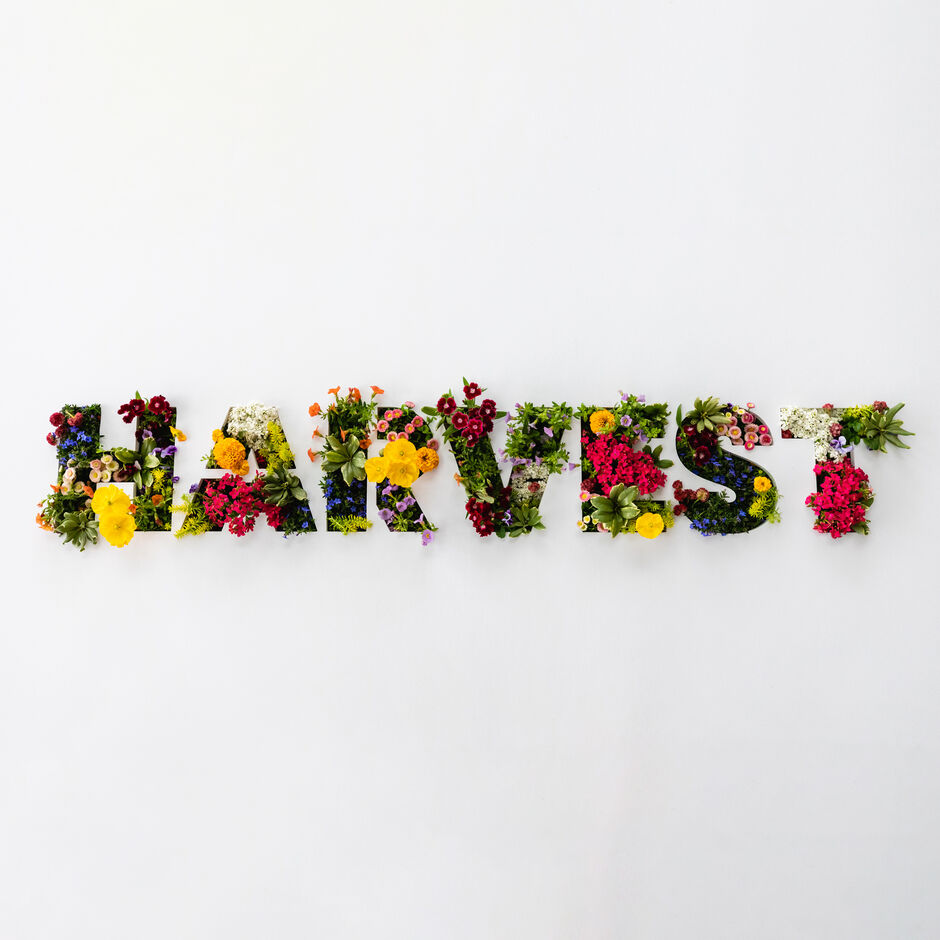 RELEASED
APRIL 1
FEATURING 5 NEW SONGS: HARVEST, SEE REVIVAL, TRUST IN YOU, HE'S JESUS, SINGING HALLELUJAH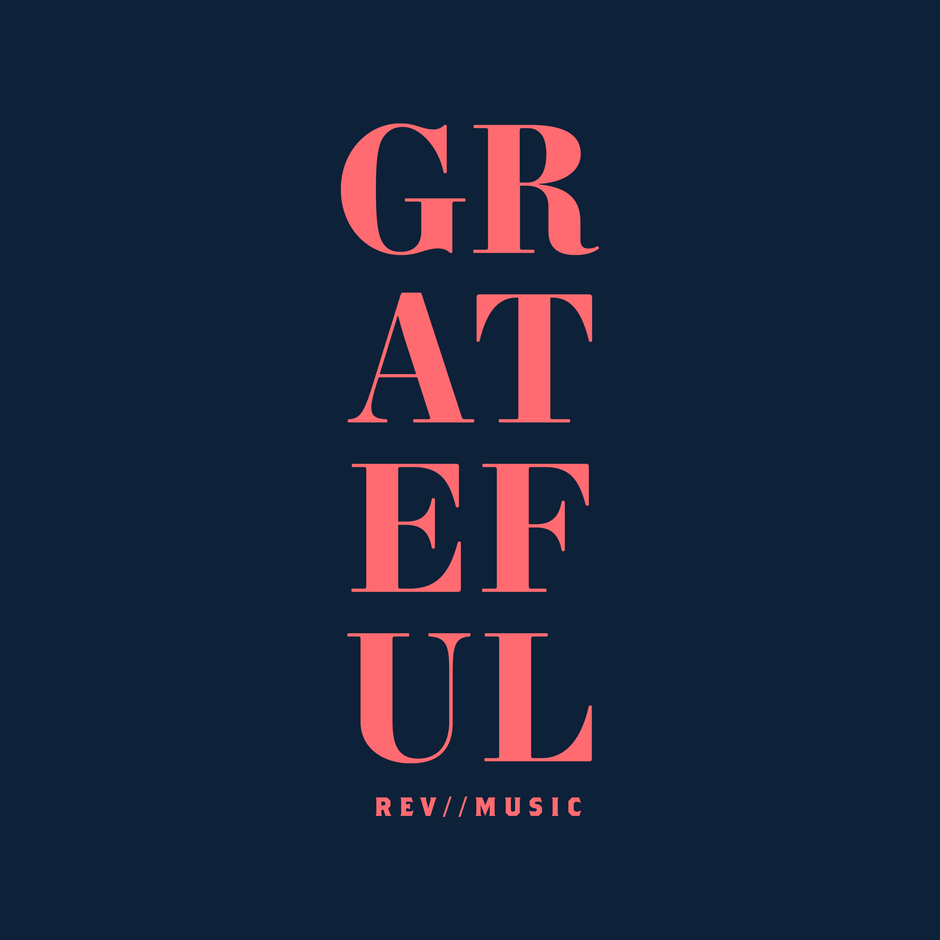 RELEASED
NOVEMBER 11
SINGING HALLELUJAH
MOST STREAMED SONG IN 2022
We're living in the joy of the Lord / We give thanks, and our hearts rejoice / He is our strength for today / Our hope for tomorrow / That's why we're singing hallelujah
WOCO ONE DAY
In October, we hosted our 9th Women's Conference, affectionately known as WoCo! We saw over 750 women join together to worship and celebrate the faithfulness of God. The best part, 7 WOMEN placed their trust in Jesus!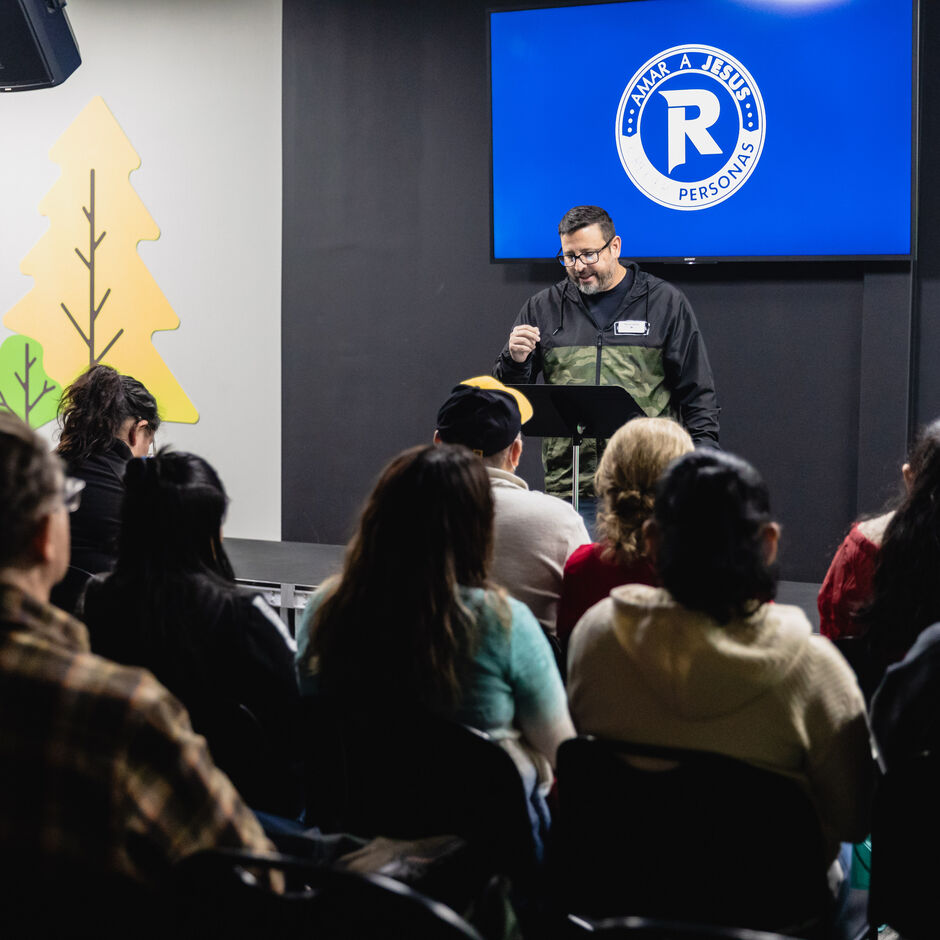 ESL
STUDENTS ATTENDED: 115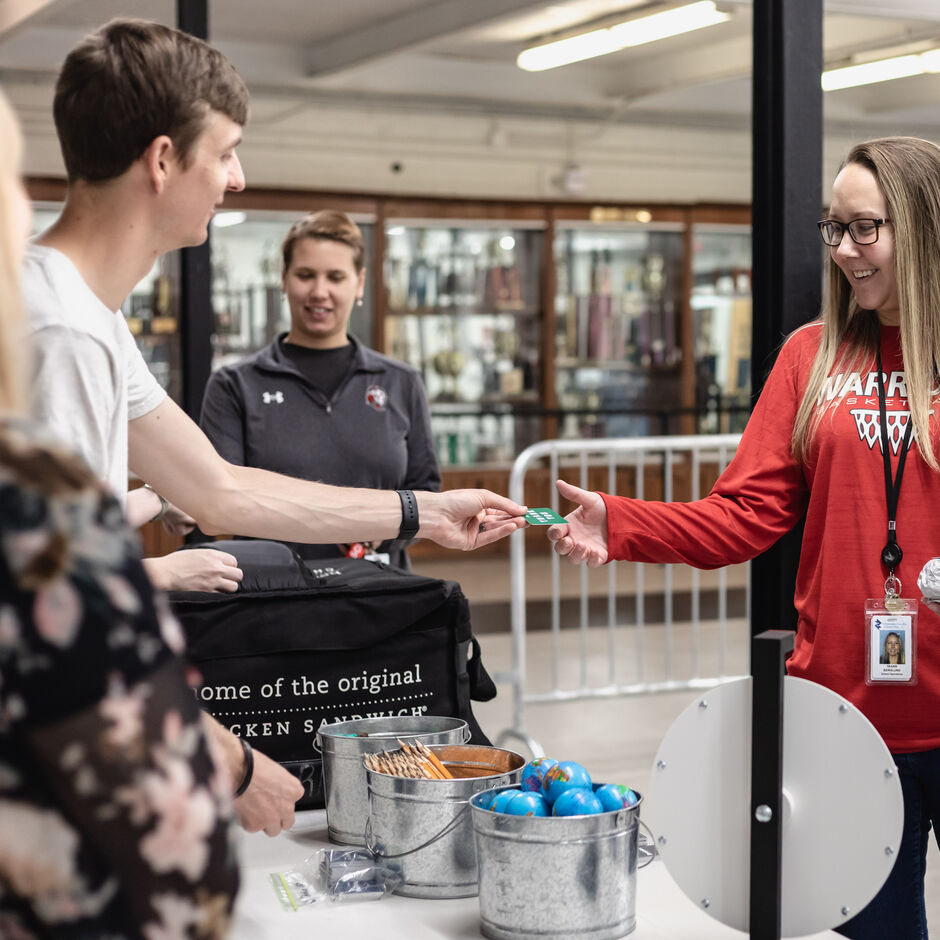 SCHOOL ENGAGEMENT
CANTON: 13 SCHOOLS
JASPER: 8 SCHOOLS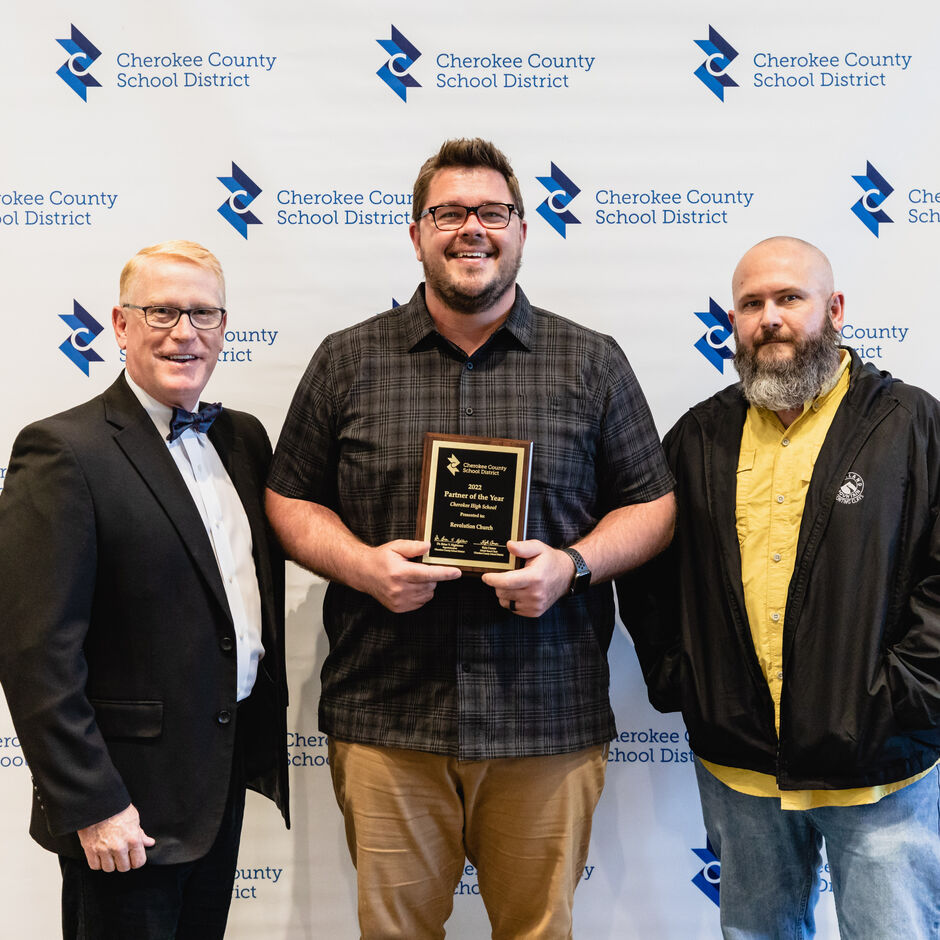 PARTNERSHIP AWARD
CCSD PARTNERSHIP OF THE YEAR: CHEROKEE HIGH SCHOOL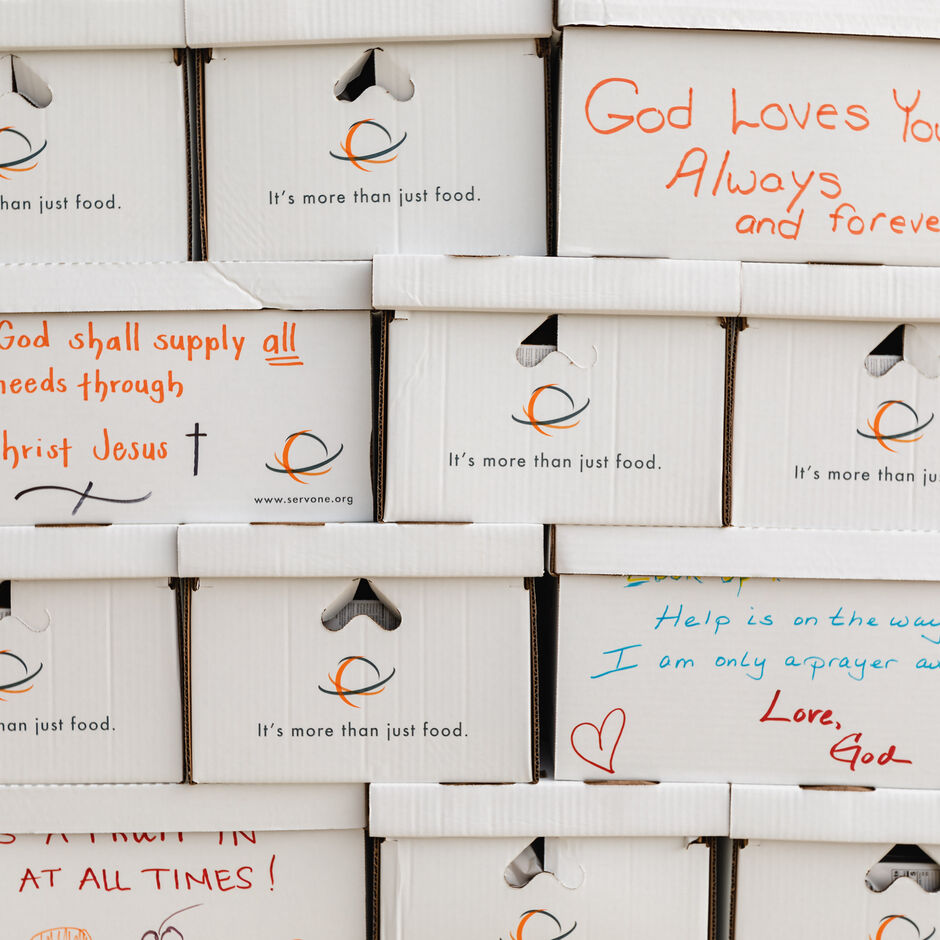 SERV FOOD
FOOD BOXES GIVEN TO FAMILIES: 1,061
GIVE A KID A CHANCE
In August, we opened our doors at Revolution Canton and Revolution Jasper to serve over 2,000 KIDS AND THEIR FAMILIES for Give A Kid A Chance! Each child picked out school supplies and a backpack for the upcoming school year. Also, every family had the opportunity to pray with one of our caring Team Members and were given a food box and other resources to help their kids have an incredible start to the school year

HOPE FOR CHRISTMAS
In December, we invited our entire church to sponsor over 1,300 KIDS for Hope for Christmas, and every child was sponsored within two weeks! The day of the event was filled with so much joy, hope, and smiles as families in our communities had the opportunity to be loved and prayed for by amazing Team Members and received Christmas gifts for their families and supplies needed to have a delicious Christmas day dinner.

MEAL A MONTH
It all starts with food but leads to so much more. It is freedom from human trafficking. It is a platform to learn about a man named Jesus. It is a road to better health. It provides an education. It builds community. It creates jobs. It brings hope to the hopeless. Through our partnership with Serv International, 295 PEOPLE from Revolution Church provided monthly meals for our church family in Africa. That means in 2022 our church provided 1,548,750 MEALS to the Northwest corner of Kenya.
LOCAL CHURCH PLANT REPORTS
GLOBAL CHURCH PLANT REPORTS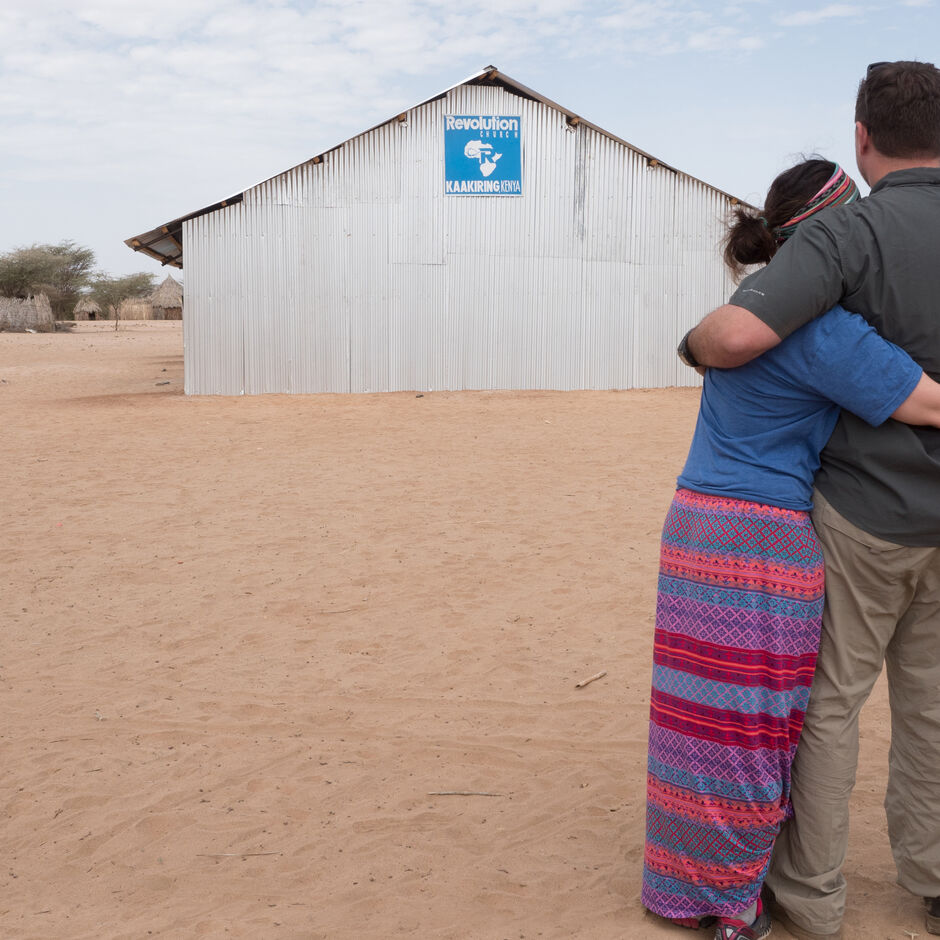 REVOLUTION KAAKIRING
SALVATIONS: 1,176
BAPTISMS: 46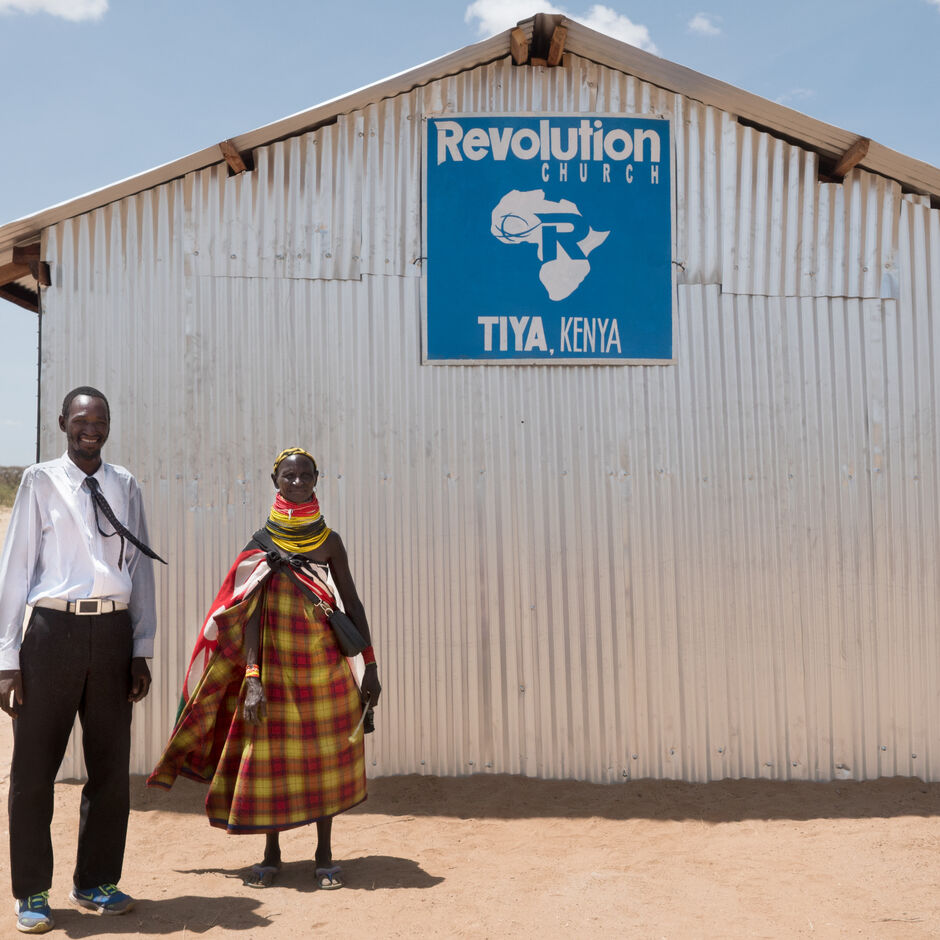 REVOLUTION TIYA
SALVATIONS: 30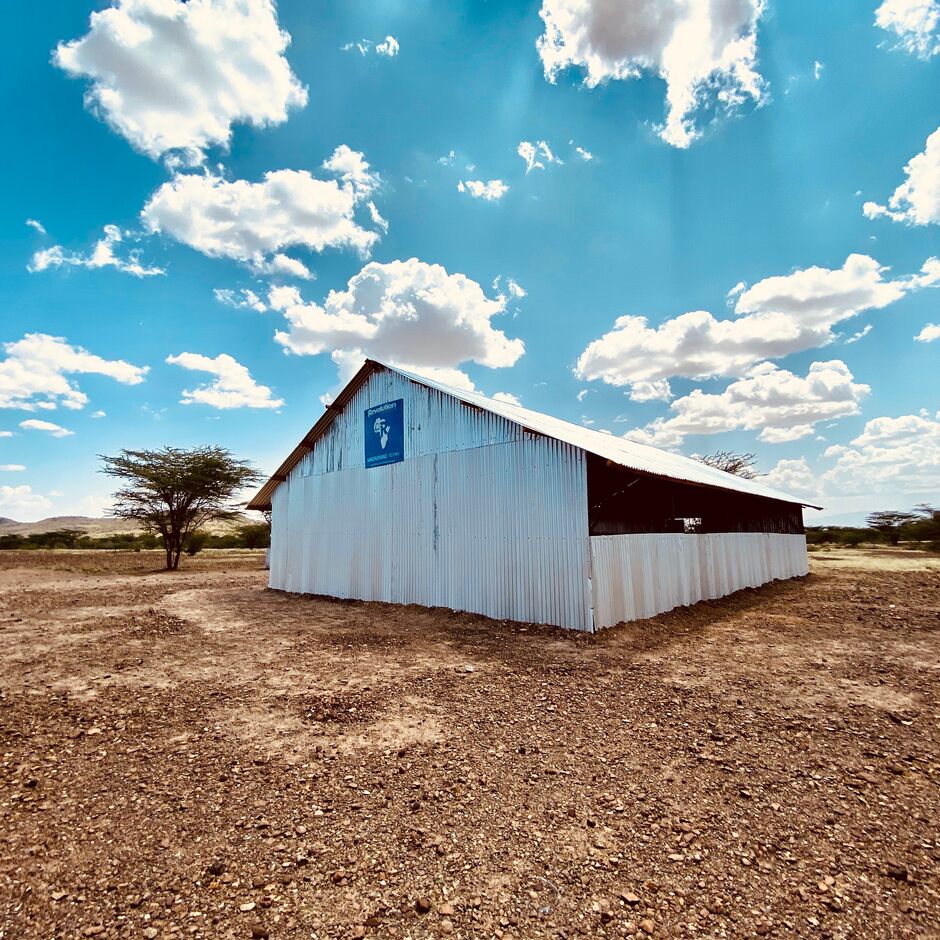 REVOLUTION NAMORUNYANG
SALVATIONS: 764
BAPTISMS: 58
"EACH ONE MUST GIVE AS HE HAS DECIDED IN HIS HEART, NOT RELUCTANTLY OR UNDER COMPULSION, FOR GOD LOVES A CHEERFUL GIVER." 2 CORINTHIANS 9:7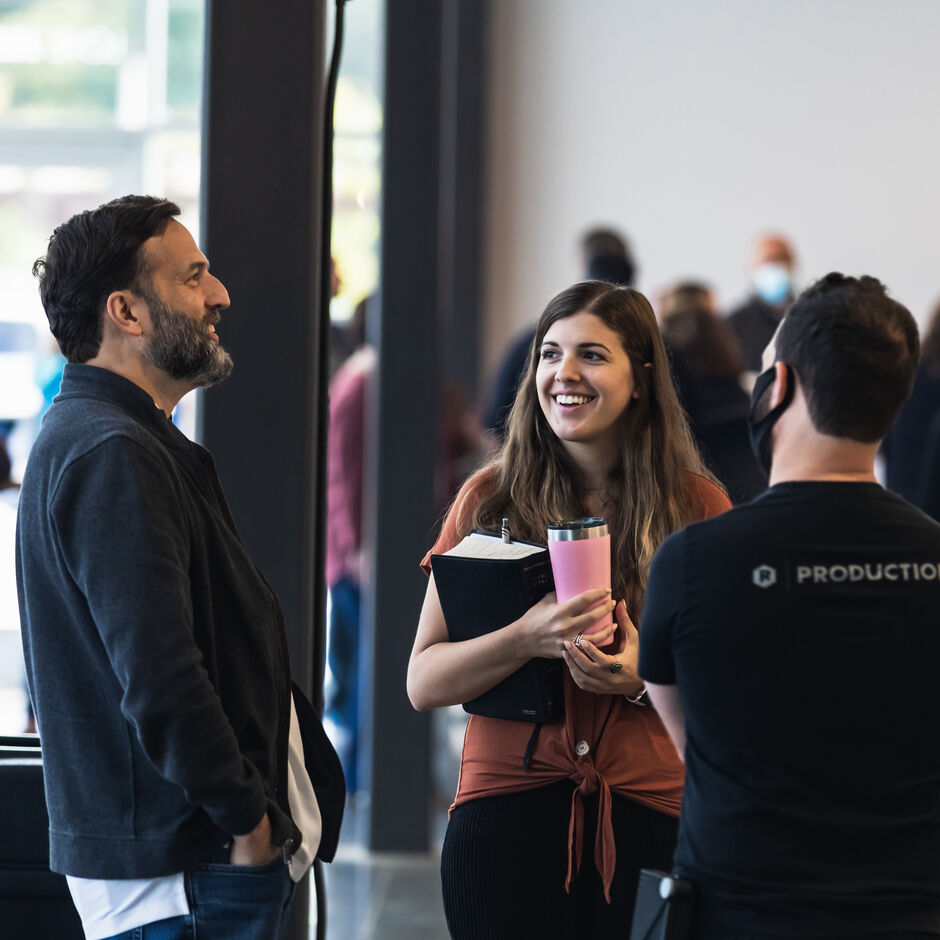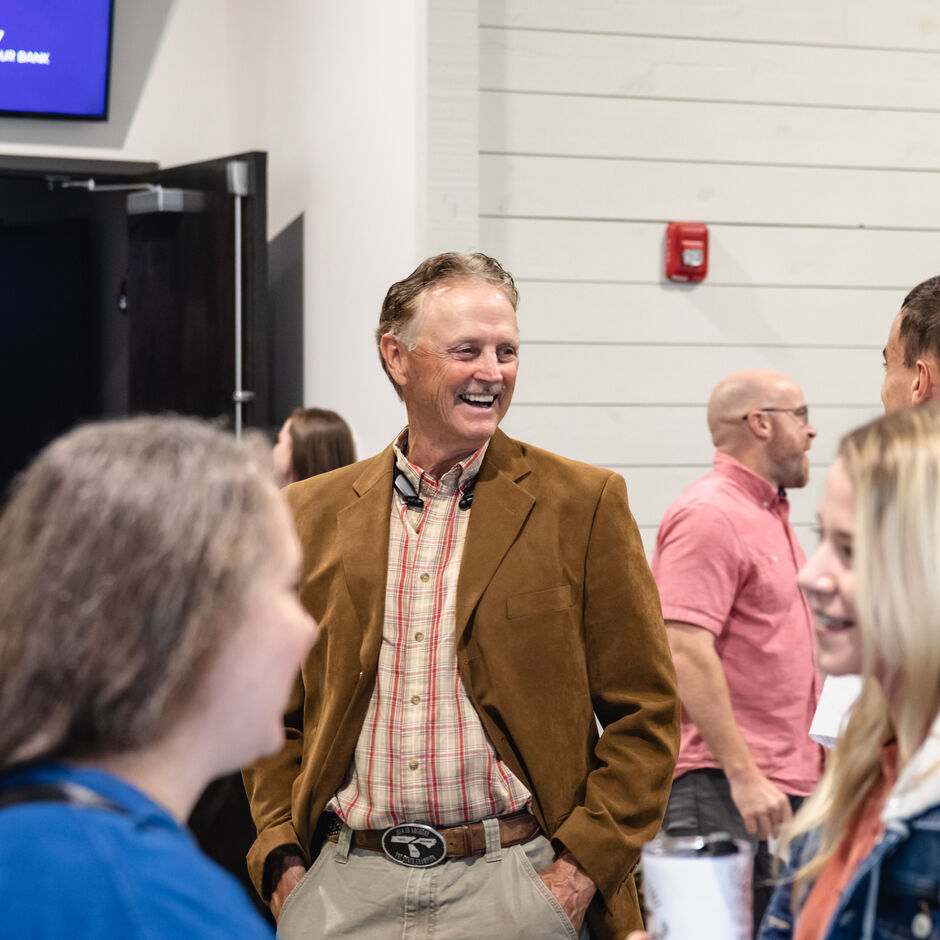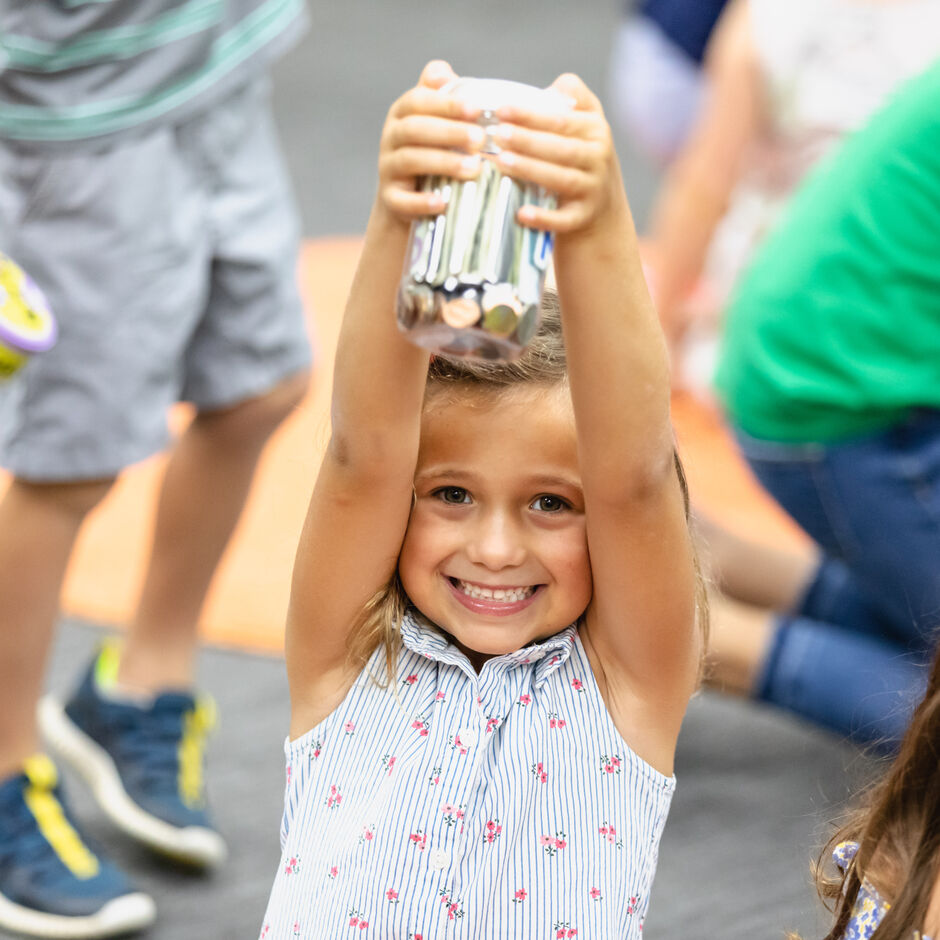 DESIGNATED GIVING*
$141,146.64

*This includes giving towards Multiply, Give A Kid A Chance, Hope for Christmas, Mission Camp Scholarships, Life On Mission Kids, RevKids Giving, and Women's Conference Scholarships.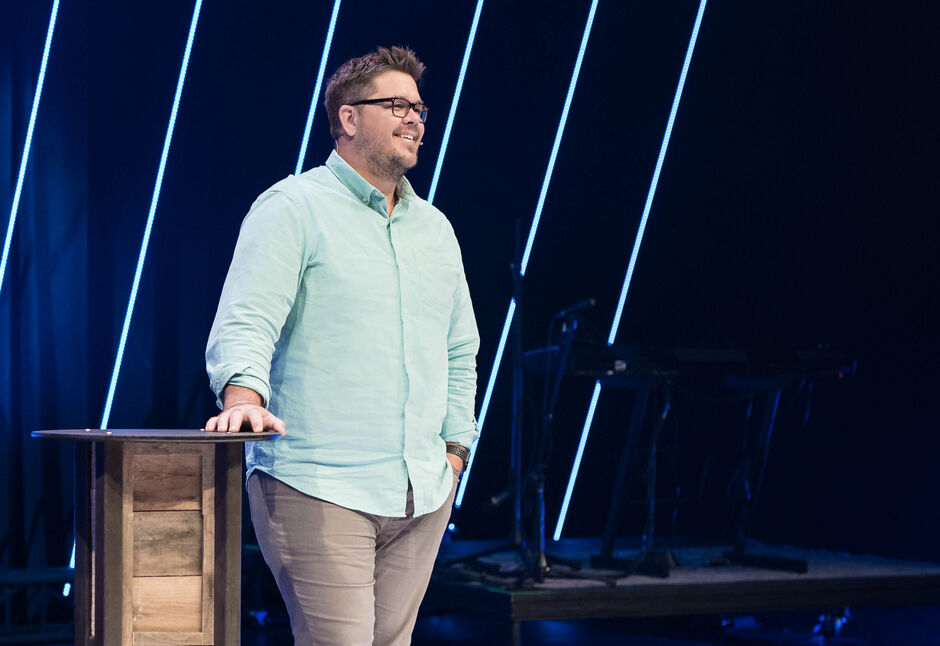 A Note From Pastor Jason
As you can see, God moved in extraordinary ways in 2022, all made possible by your faithful giving. I can't quite put into words how grateful I am for everyone who continues to believe in and support the ministry of our church. Let's keep that momentum going and continue to be faithful. The best way you can do that is to set up a recurring gift through your bank account. Recurring giving allows us to anticipate giving to prepare and plan for the months ahead. I love you, church family, and can't wait to see how God moves in 2023!