First Time Guests
Welcome! We're so glad you are here.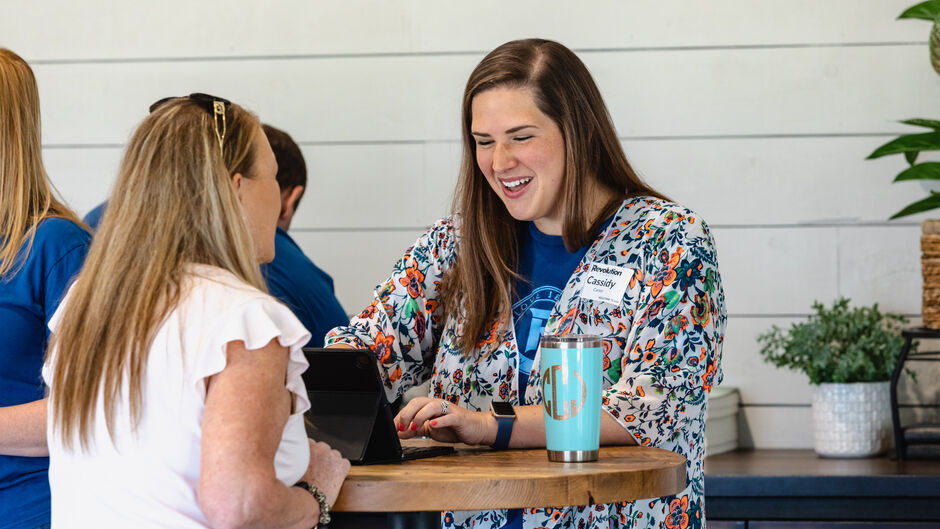 What to expect at a gathering...
What to Wear
We want you to be comfortable, so anything from casual to dressy is fine by us.
Parking
Our parking team is on hand to direct traffic and get you in and out of the parking lot quickly and safely.
Kids
RevKids is every Thursday (at Revolution Canton) and Sunday (both locations) during our adult gathering times and is for ages 6 weeks to 5th grade.
Talk to a Team Member
We'd love to meet you and answer any questions you have. Just find someone wearing a blue shirt in the lobby.
Frequently Asked Questions
How does child check-in and safety work?
From a check-in system that ensures only you are able to control who can check out your child from a gathering each week, to enlisting our Safety Team to keep a watchful eye, RevKids is safe and secure.
Do you take communion every week?
You have the option to take communion at our Communion Stations in the auditorium every week. We also will take communion as part of our gathering from time to time.