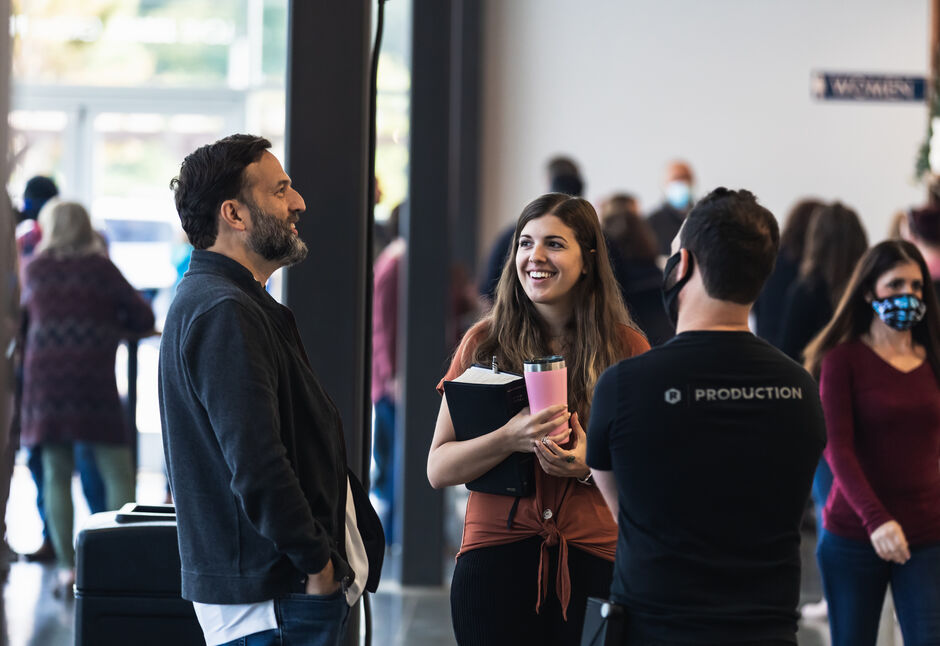 Gather with us
In-Person
We can't wait to see you! Things are a little different during this season and we are taking every precaution to provide safe and healthy environments.

Upon arrival we will check you and your family in so we can monitor our capacity. If we see large numbers of people coming back to in-person gatherings, we may reinstate the practice of RSVP to ensure our capacity cap is not surpassed.

For families of preschool and elementary age children, we need you to RSVP your kids for the gathering you plan to attend. This helps ensure we have enough Team Members available to care for your children and maintain our capacity caps.
In-Person Gatherings
Frequently Asked Questions