December 11th
Hope for Christmas
Hope for Christmas is an outreach event, taking place on December 11th, that will provide hope to families in our community! Want to share the gift of hope this year? We've made it extra easy for you to serve, donate, and sponsor children in one simple spot!
This has been a challenging year for many, and families need an extra dose of hope. Thanks to your continued generosity, hundreds of children and families will experience a fun, joyful, and memorable Christmas season they might not otherwise experience this year.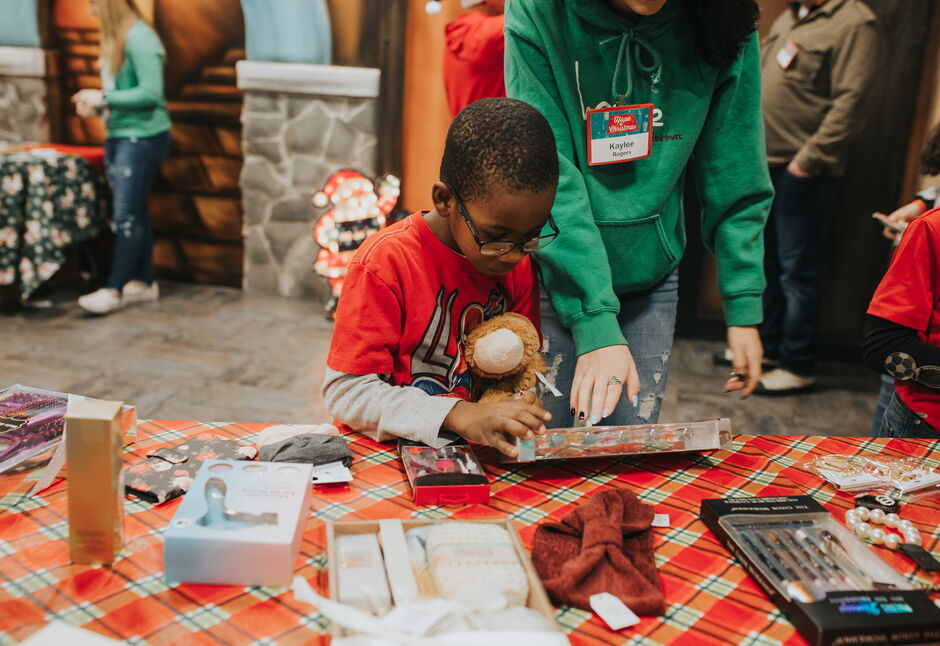 Secret Santa
All children have been sponsored for Hope for Christmas! If you were unable to sponsor a child, here is another way you can be involved with Hope for Christmas! Part of what makes Hope For Christmas special for every child who attends is the fact that they get to choose a gift for their parents! We need unwrapped men's and women's items for kids to give as gifts to their parents and grandparents. Each item needs to be brand new with a $5-$15 value.
Suggested items for women includes: fragrance, teas & coffees, bath & body supplies, decorative items, specialty socks, stationary, scarf & glove sets.
Suggested items for men includes: tools, fragrances, snack sets, gift cards, gloves, wallets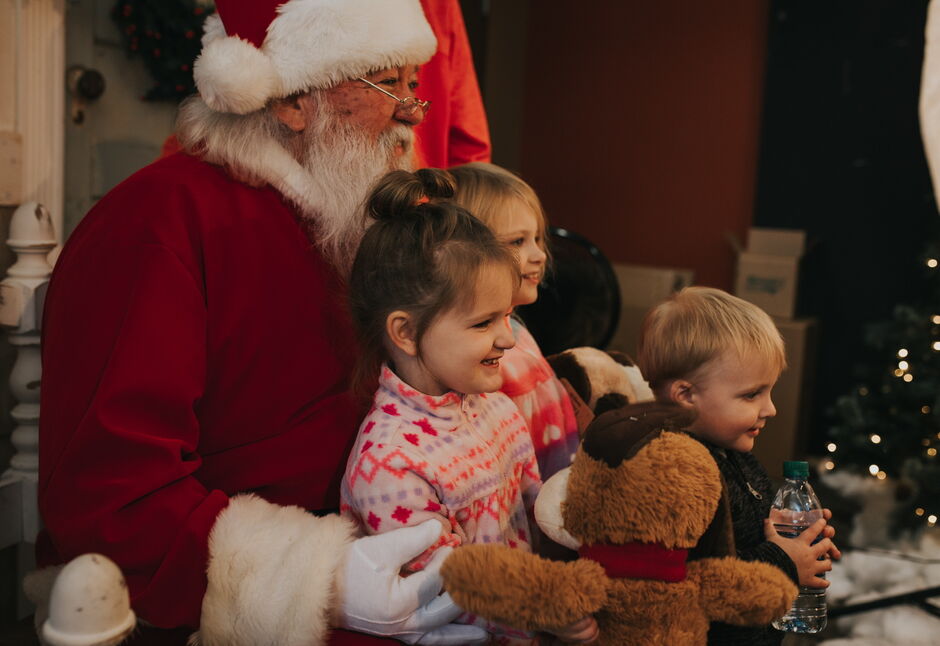 SPONSOR
Due to the ongoing challenges of the past 19 months, many families will be unable to provide their children with gifts this Christmas. We are partnering with local ministries and schools to help meet this need. We want to make sure these kids have a huge smile on their faces Christmas morning and the parents feel the love and support of their community.

*All children have now been sponsored!*
Sponsorship Details

Please purchase two gifts for the child/children you sponsored with a $20-$30 value for each gift. Please return unwrapped gifts labeled with the child ID number by Sunday, December 5th. We will receive gifts during weekend gatherings and Monday - Thursday from 9:00a - 5:00p at our offices. Thank you for partnering with us as we help spread Hope for Christmas!
(*If you attend Revolution Canton and sponsor a child from the Revolution Jasper list, you can return the gifts to Revolution Canton. Please make sure the gifts are labeled with the Child ID number + Revolution Jasper. We will make sure all gifts are delivered to the correct campus.)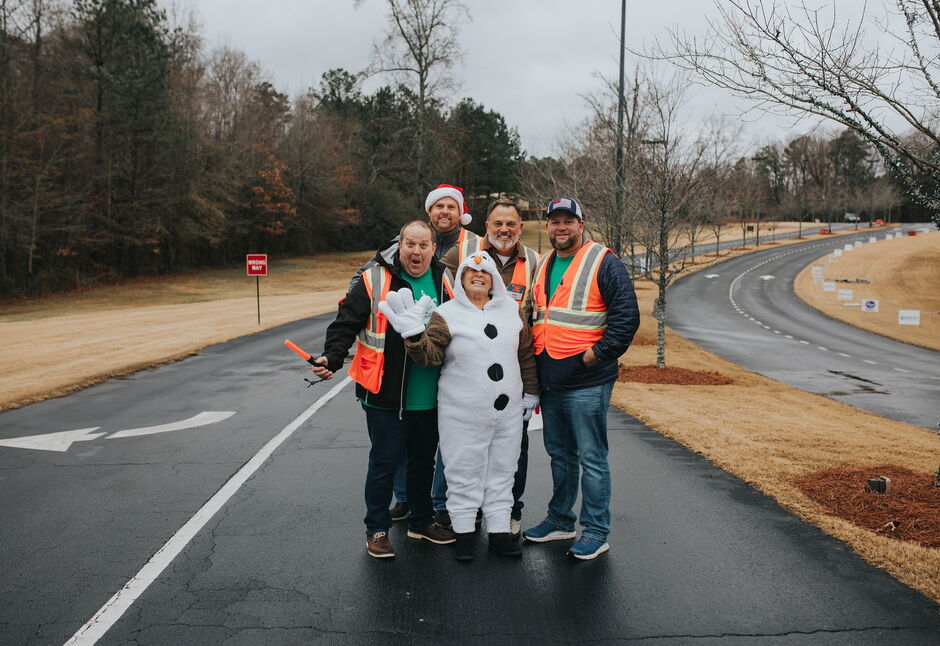 SERVE
As a Team Member, you'll not only have the opportunity to interact with families, but you'll also experience, first-hand, the joy that comes from seeing a child's face light up with laughter and happiness at this event! No matter your skill-set, we have a place for you to serve! Team Member Registration is now open, but spots will fill up fast! For a full list of volunteer opportunities and to register, click on the campus you plan to serve.
*All Team Members must be background checked and have completed Session 1 and Session 2 of Welcome Track. Begin Welcome Track!
Serve on a Team
For a full list of serving opportunities and to register, click on the campus where you plan to serve. Currently the Canton Serving Team for Hope for Christmas is full. Please sign up to serve at Revolution Jasper.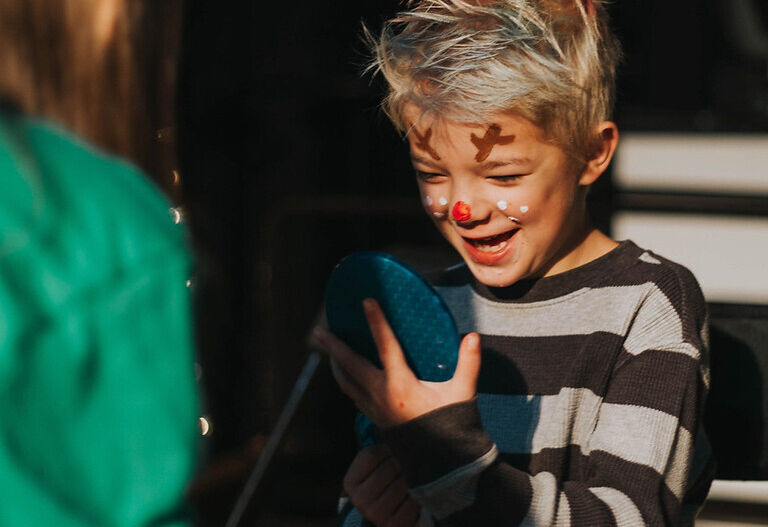 Donate
Are you unable to shop for a child and wish to donate funds instead? Hope for Christmas provides each child with two gifts valued at $20-$30 for each gift. Click the donate button, enter the amount you wish to donate and select Hope For Christmas Donation. Thank you so much for your generosity!